Unique Prom Dresses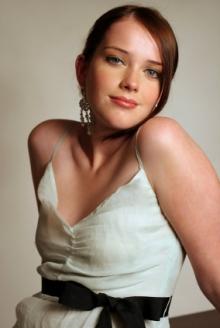 We've all seen the traditional prom dresses their bows and ball gown ruffles, but sometimes something a little more unique is called for. Understanding your personality is the first step and then you can proceed to matching yourself to the best dress for you...and only you.
Discover Your Personality
If you are going to find a unique prom dress, the first thing to do is think about your personality and about what makes you special, fashion-wise. Do you love playing with color? Are you always the first on your block to incorporate a new fashion trend into your wardrobe? These questions will serve as a good jumping off point and will get you thinking about what fashion direction you'd like to go in.
What Is Availble to You
You've thought about your personality and are ready to hear some ideas. Here's a chart to help you get inspired:
Unique Prom Dresses
Style
Reason To Buy
Two Piece
If your style is unusual, a two-piece prom dress may be just the thing to get you noticed.
Aysmetical
Since arriving on the market a few years back, the asymmetrical trend shows no signs of losing its popularity. And why should it? The look is universally flattering on all body types and holds its own in any social gathering.
Color
A great way to stand out from the crowd, without looking too unusual, is to play with color. Take a cue from Reese Witherspoon. She showed up at the Oscars in a short, jewel-toned yellow dress and blew the critics, and her competition, away. If yellow is not your best color, then try an unusual shade of blue or red.
Look to the stars for inspiration.
Resse Witherspoon is not the only star to strike out from the conventional fashion pack. Kate Winslet, Sandra Bullock, and Nicole Kidman are all stars that follow their own fashion instincts with much success.
Go Ethnic
You don't have to be Gwen Stefani to pull off a bindi. Similarly, you don't have to be Indian to wear a sari. An ethnic look is sure to be a showstopper, and ethnic-inspired clothing is a mainstay in popular teen magazines like Teen Vogue, CosmoGIRL, and the like.
Tricks to Choosing the Best Dress for You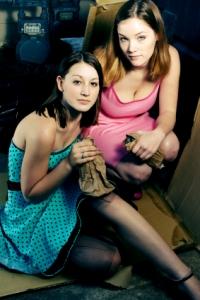 If you are willing to forego the traditional prom style and feel that an unusual dress is for you, then keep these key factors in mind to ensure you look and feel your best.
Make sure the dress suits your body type. The most universally flattering styles are A-line cuts and empire waists. Both skim the body and lend themselves to a long lean line. Strapless gowns or gowns with spaghetti straps are also very flattering to the upper body and convey a look of delicacy.
Choose the right color. You can wear almost any style of dress if it's the right color. This has a lot to do with your skin's undertone. Decide if you have a cool, warm, or neutral undertones, and then plan accordingly. This is also a key factor in choosing the appropriate makeup to compliment your look.
Don't forget your accessories. Accessories can make or break a look. Pay special attention to bags, shoes, and where applicable, shoulder wraps.
Look confident. This is the most important factor to help you look your best. Standing tall, besides making you appear instantly slimmer, also conveys a high level of confidence. Try not to hunch your shoulders. Good posture says so much about you, namely that you are confident and a force to be reckoned with. Confidence is the best thing to wear, and it's always in style.
Get Your Special Prom Dress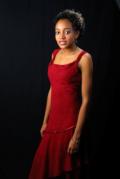 Here are some websites to help you get started in your search for the perfect prom dress:
Perfection Is an Illusion
Everyone wants to have a fun, memorable prom, but try not to get too stressed out about it. No matter how hard you may try, things will never go as smoothly as you might like. Keep in mind that perfection is an illusion; it simply doesn't exist. The next best thing? Be authentic to your personality, style, and values. Doing this will guarantee you look great and have a fantastic time no matter what you wear.